Thank you for choosing to get our "Herbal Menopause Remedy Guide".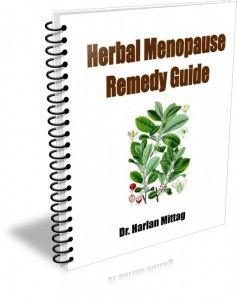 You can download it here.
We concluded, in our investigation of herbal menopause remedies that Siberian rhubarb root extract was far and away the best remedy available today.
The Dr. Oz Show concurred with our conclusion when they recommended Siberian rhubarb root extract on their show (January 13, 2012).
Watch the Dr. Oz episode here.
Siberian rhubarb root extract is available in the United States solely under the brand name of Estrovera (by Metagenics).  It is available only through health professionals (and their websites).
Owned by a health professional, this website is able to make Estrovera available directly to the public.
You can purchase Estrovera via PayPal through the form in the side bar to the right.   To learn more about Siberian rhubarb root extract click here.